Licensed Psychologist, Texas State Board of Examiners of Psychologists, No. 38371
Licensed psychologist providing teletherapy in Texas. Currently accepting new clients.
Dr. Spear is a licensed psychologist providing teletherapy in Texas, and he is the co-owner of Brava Vita Counseling. He works with clients across the state, including the San Antonio and the Houston areas.
Ph.D., Counseling Psychology, The University of Texas at Austin
M.A., Educational Psychology, The University of Texas at Austin
B.A., Psychology, The University of Minnesota Twin Cities
Areas of Clinical Specialty
General populations served: Adults (18+).
Specialty populations: College and university students; helping professionals; first responders.
Clinical Specialties Anxiety and anxiety-related disorders, identity development, family and relationship issues, self-esteem/self-worth, and college adjustment concerns.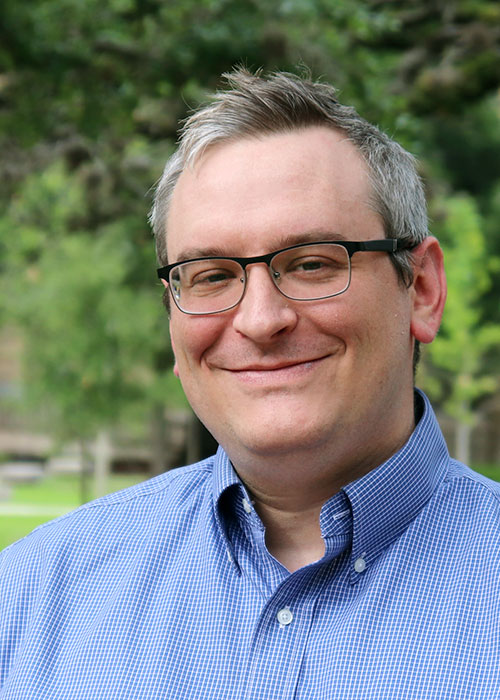 There are many reasons why someone seeks out counseling or therapy. For example, you may be striving to balance a number of stressors. Or you might be experiencing a major life event or unexpected change. You may also be struggling to manage anxiety or depression so that you can live your life to its fullest. 

Whatever brings you here today, trying to cope with all of this on your own might feel almost impossibly overwhelming or lonely at times. And this is where therapy can help you: you don't have to figure this all out on your own.
As your therapist, I work with you to build positive, helpful ways for you to manage life stressors and worries. That way,  "stress" doesn't have to turn into "distress"! Everyone has unique strengths and qualities, counseling is often about helping you discover the ways to cope and thrive that work best for you. This means learning new skills and building self-understanding, so that you can better cope with life stressors, like anxiety, stress, feelings of depression, or loss.
The strength and bravery I see in my clients as they dive into counseling is always impressive. I recognize it takes courage and trust to start this journey, and I strive to be worthy of that trust. Together, I hope we can build an open, non-judgmental therapeutic space, where you can share your authentic self and your experiences openly and safely!
Teletherapy has opened doors for many clients. You can now receive convenient, confidential, and high quality care at the times and in the spaces that work best for you. It doesn't matter if you and your therapist are in different cities. As long as your therapist is licensed in the state where you're located, and you have a private, quiet space with access to internet or a phone, you can connect with a counselor you trust and enjoy working with.  Teletherapy means that:
Counseling is about creating a trusting, supportive space for you to explore the different challenges that arise in life. I'm continuously impressed by the strength and bravery demonstrated by clients when they dive into therapy, and I strive to be worthy of their trust by treating all clients with respect and acknowledging their humanity and dignity. The counseling process is collaborative, and together, you and I forge an open, nonjudgmental space for you to explore your experiences, learn, and grow."